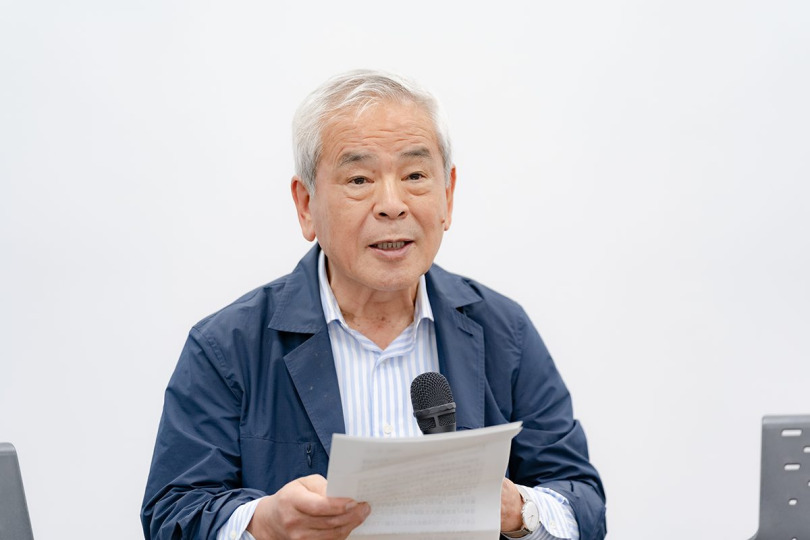 Hello, everyone. I am Masanori Aoyagi, the Director General of Arts Council Tokyo. On the occasion of today's Pre-Opening Event for Tokyo Arts and Culture Consultation and Support Center (provisional title: the Support Center), I would like to say a few words as one of the organizers.
Arts Council Tokyo (ACT) was established as a part of the Tokyo Metropolitan Foundation for History and Culture in 2012 with the aim of enhancing Tokyo's powers of creativity and communication as a city of culture. As an intermediary supporting organization interacting with public bodies, arts and cultural organizations and artists, ACT has supported the artistic and cultural activities in Tokyo through a variety of ways, such as offering grant programs, educational programs, etc.
In October this year, 11 years after ACT's founding, ACT and Tokyo Metropolitan Government will open the Support Center. Based on our experiences to date, it will provide more comprehensive support to Tokyo-based artists and practitioners, and at the same time listen to their voices and feedbacks from the field of arts and culture.
Arts and culture have been an indispensable activity for humankind from prehistoric times and constitute something necessary in our lives. Not only does arts and culture enrich people's creativity and power of expression, but they also encourage emotional connections and mutual understanding between people and contribute greatly to a society in terms of diversity and inclusion. The cancellation of many events and activities in the recent coronavirus pandemic may well have reminded us of the importance of arts and culture.
On the other hand, many artists and practitioners who create work as freelancers or for small-scale organizations; and we understand that many issues have become apparent, including unclear contracts without documents, harassment, etc.
We hope the Support Center will be a place where people can ask for advice and obtain useful knowledge and information. We also would like people to share practical issues with us from the creative frontlines. To that end, we will offer centralized information on our website, collaborate with a variety of specialists in legal affairs, accounting/tax, welfare, etc., and utilize resources such as Tokyo Metropolitan Government help desk. We hope not only to support the concerns and problems of artists, but also to empower new activities by the artists themselves and to become a role in enhancing Tokyo's powers of creativity and communication.
As the Pre-Opening Event for the Support Center, we are today hosting a roundtable discussion and a lecture. In the roundtable discussion, guests working on consultation and support from different standpoints for artists and cultural organizations will join on the theme of sustainable activities by artists. For the lecture in the later half, it will outline and provide a basic understanding of the qualified invoice system that starts in October.
Ahead of the Support Center's full-scale launch in October, we hope today's event will prove meaningful and that it will spark interest in the Support Center among as many artists and practitioners in the field of arts and culture as possible.
We appreciate continued understanding and support from everyone. Thank you.