The coronavirus (COVID-19) pandemic has brought major crisis and change to arts and culture on the ground.
In this series of pieces by individuals and experts active in different fields, we hear a variety of perspectives on the realities and challenges, as well as the future possibilities.
2021/03/24
Creating for the stage under COVID-19
Director of NPO alfalfa/Art Manager
Kako Yamaguchi
Series: Arts, culture and expression in the age of coronavirus

The coronavirus (COVID-19) pandemic has brought major crisis and change to arts and culture on the ground.
In this series of pieces by individuals and experts active in different fields, we hear a variety of perspectives on the realities and challenges, as well as the future possibilities.
---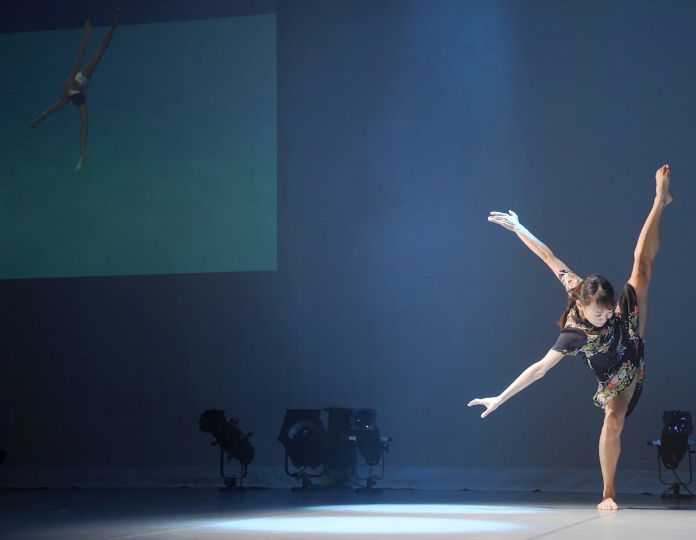 "BIRTHDAY" Choreography: Satoshi ISHIBUCHI, Dance: Aami IDA, Akane KURI, Mayumu MINAKAWA, Photo: Hiroyasu DAIDO
Advanced Choreography vol. 2, an experiment in creating contemporary dance by computer-sampling dancers' movements, was held on January 9 and 10, 2021 at Koto-ku's Civic Center Hall (Toyosu Cultural Center). Using a body-part motion synthesis system (BMSS) enabling 3D choreography simulation designed by Toyo University Professor and dance critic Bin Umino and developed under Asako Soga, Associate Professor at Ryukoku University, the three choreographers Motoko Hirayama, Mamoru Sakata of Tarinof dance company, and Satoshi Ishibuchi of Condors created dance works based on computer-synthesized motion. The event comprised performances of the works by dancers and a presentation on BMSS with its creators. In vol. 1 held at Spiral Hall in 2018, not only did audiences get to see dance performances but they were able to experience the system firsthand at the venue, trying out the tablets used by the choreographers to create the works. Computer-captured choreographed motions were executed by actual professional dancers, and include elements of ballet, contemporary, and hip-hop. Tablet users select a combination of a base motion and body part categories of their choice, which are then synthesized as 3D animated dance sequences demonstrated by an on-screen avatar, allowing anyone to enjoy the vicarious experience of choreographic creation. Unfortunately, for vol.2 the hands-on component was done away with in a stripped-down performance of the simplest elements possible. However, the project's unique characteristic of using a tablet to create choreographed works served to demonstrate one possibility for holding dance performances under coronavirus. In this column, I would like to chronicle the run-up to the performances as a document of a stage production that went ahead under COVID-19.
Announcement of the first state of emergency
On February 26, 2020, with coronavirus infection spreading, the sudden cancellation of a performance by pop band "Perfume" was announced only hours before the performance. I still remember how concerts and theater performances were subsequently cancelled or postponed, one after another. Although we at alfalfa were not organizing any stage productions at that time, performances in Japan during February and March by dance companies invited from overseas who were due to arrive and begin work were cancelled; subsequently performances by the Dance Club of the University of Tsukuba, with which alfalfa-managed Motoko Hirayama is affiliated, were also cancelled. In the beginning, various venues scrambled to go ahead with performances by adjusting their schedules in the belief that they might be able to hold performances with a slight shift in dates, but the situation did not improve one bit. Finally, following the government's announcement of a state of emergency on April 7, many theaters including public theaters in the metropolitan area closed their doors for the foreseeable future. Staff from the Civic Center Hall (Toyosu Cultural Center), the venue for Advanced Choreography vol. 2, kept in touch with us after switching to working from home.
At this time, there was about nine months to go until the performances. With normal preparations for a performance, at this stage PR would have gotten going, and the creative side would gradually be moving forward. But this time around, despite having a fixed performance schedule, not being able to lock in a performance time meant the situation remained unclear, including whether the event would go ahead at all. The situation was not conducive to theater-going either, so we worried that even if we publicized the performances the information would not reach the potential audience; and even if we determined at this point that the performances could go ahead, we were extremely anxious as to whether January was really feasible or not. But this project differed from so-called ordinary dance performances. On the strength of its highly experimental nature, being based on joint research by organizers Umino and Soga funded by the Grants-in-Aid for Scientific Research (KAKENHI) program of the Ministry of Education, Culture, Sports, Science and Technology, we were fortunate to have the leeway enabling us to operate while exploring the best compromise under the circumstances. For that reason, until the very last minute before we had to determine the situation and with only the outline of the performance confirmed, we went ahead with preparation while working around all conceivable issues, including wondering whether we should be holding performances under the circumstances, what times would be good for holding the performances, how many seats we should provide in the auditorium, what we should do about rehearsals, and how we could rein in the operational risks.
Changes that occurred under COVID-19
One thing that was difficult to make a judgement call on as we went ahead with preparation was PCR testing. The cost of private-sector coronavirus testing is now considerably cheaper, but at the beginning of the pandemic testing was fairly expensive, and a certain budget was needed to cover the testing costs of all involved in the production multiple times. While looking over various material and information, we mulled over the advantages / disadvantages of asymptomatic PCR testing if it was impossible to undergo regular testing. Ultimately, however much we thought about it we couldn't arrive at the right answer, so I pulled a few strings to get a Tokyo Medical University doctor on board as an advisor on preventive measures against infection, and worked to ensure the safety of performers, production staff and audiences, and to allay their concerns. The actual presence of a specialist on site was a great source of reassurance as work progressed. After consulting cast and staff members, in the end we veered in the direction of not testing but doing all we could to reduce the risk of infection. Supporting this decision was the dance genre's fundamental characteristic of featuring very little on-stage talking or singing, as well as the involvement of tablet devices, the focal point of this project.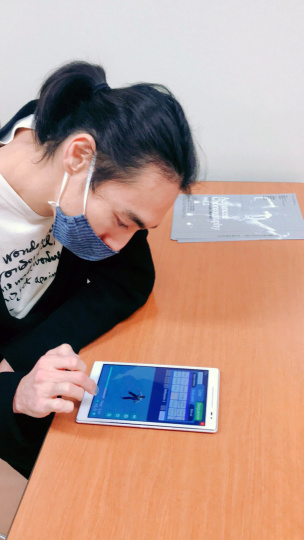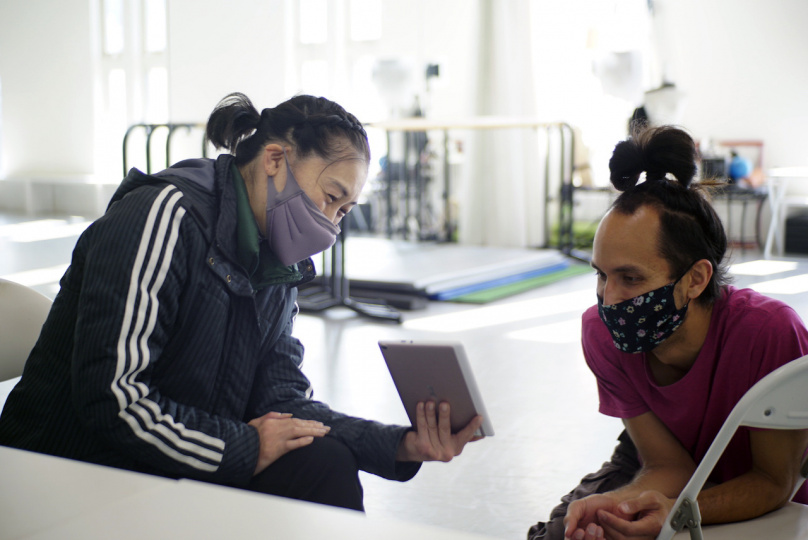 A major feature of the Advanced Choreography project is its use of a computer system that synthesizes choreography to create dance sequences. You can refer to the website for more details, but it involves the choreographer using the tablet to make a series of selections, which appear as composite dance sequences performed by an on-screen avatar. Dancers then apply the computer-aided choreography to a stage performance in a fascinating mixture of technology and analog human thought. We were able to get rehearsals underway without the dancers physically getting together all the time by each choreographer creating a variety of motions and sharing the resulting video showing the movements of the avatar. While incorporating solo and group rehearsals on Zoom, which became instantly popular during the pandemic, we were able to race through to the actual event with as little face-to-face rehearsal as possible; and despite frequent difficulties we were able to uncover new possibilities, like being able to adjust schedules remotely even if we were physically apart. Many of our decisions were made precisely because it was an experimental performance that differed from the usual single-minded focus of body and soul in conventional dance productions; and although recently there has been a decrease in opportunities to be involved in a performance like this so different from an artist's individual performance, the project attracted artists of all types, and fusing on-site practicality with academism made us realize the importance of a forum for the intersection of performers and production staff. And it is their collective intelligence that I believe will provide pointers for getting through the pandemic.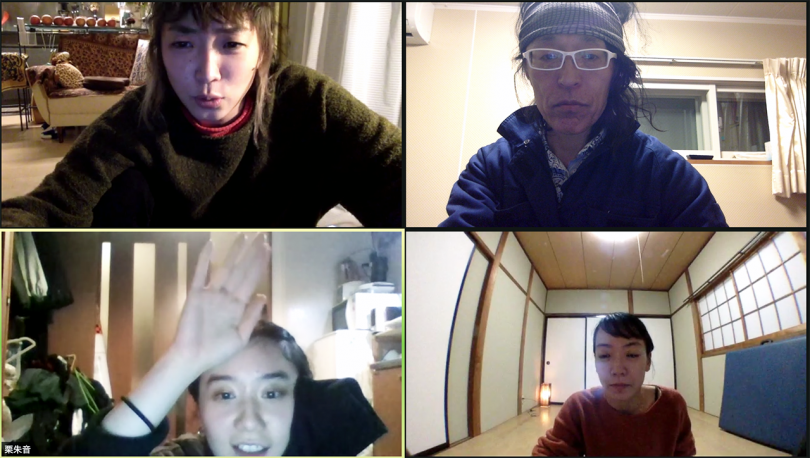 Another state of emergency is announced. Ideas, formed with university students in online communication.
January 7, 2021, the day before Advanced Choreography opened. The government once again announced a state of emergency. The students of Hosei University's Faculty of Lifelong Learning and Career Studies where I teach part time were scheduled to get involved in the project for hands-on training but although the performances went ahead, to ensure the safety of the students themselves and control the number of on-site staff there was no training, only online lectures. Lectures on art management and NPOs, which I was in charge of at the university in addition to the practical training subjects I taught, were held online for a year. For the first semester, neither the college and teachers nor the students knew whether they were coming or going but we kept forging ahead with the basic intention of carrying on with learning and teaching. By the second semester however, I got the sense that we were gradually getting to grips with online lecturing, and that individual lecture styles had developed and emerged through the sharing of information between various faculty members via a special in-house team. For my lectures, basically I created an explanatory PowerPoint video for each subject, emphasizing that students could view it and explore and think about each task or theme whenever they wanted. When I occasionally had them experience streamed content from art museums or theaters as 'fieldwork,' it seemed to act like a breather for students exhausted from the online lectures, despite them not being able to enjoy the actual physical experience. At the same time, I received many messages from students about how looking at the current state of the world through art had given them a sense of guidance and strength for getting through this current situation, and I hope they will continue to be interested in art and the performing arts in the post-COVID-19 world.
I myself think that art management and NPO management alike grow from actions taken as a response to the question of what is going on at that moment. Although I was interested in news reporting and journalism at one time when I was a student, reality is too raw for me, so after a stint in the world of education I am now involved at the frontlines of my original discipline, art. Recently, I have come to feel more strongly and more often that art is connected to society and politics, more so than when I became involved in art management twenty or so years ago. That is why I think art managers are required to have a sense of the times, and to communicate and present ideas to society through artists and artistic expression in its different forms. This may also be relevant to talent shortage issues in dance management, which I am principally involved in at present, and I think it is something we need to keep thinking about.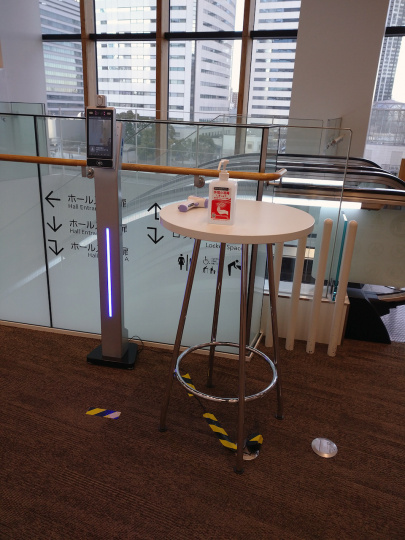 To connect dance to the post-COVID-19 world
With various arts and forms of entertainment labelled as "unnecessary and non-urgent" during the pandemic, we are experimenting with ways to keep creative platforms going. At present, it is extremely difficult to stage performances at theaters as before, and under the state of emergency artists are sometimes unable to be as boldly creative as they would like to be. At the same time, there are many people in support roles behind the scenes who are feeling the loss of theaters etc. as a place of work even more so than artists. Assuming the worst-case scenario for our performance, we had figured in 50% ticket sales with audience seats left empty on either side, and daytime matinee performances only, and somehow we managed to stage the performances even under a request from the authorities to vacate the venue by 20:00. The production would not have happened if we had staged it with the intention of it becoming "assertive economic activity."
Since the rehearsals and run-throughs were spread out as much as possible and ran to the actual performance, staff and cast finally got to meet each other at the theater shortly before the run began, giving us a complete picture of the production. In the circumstances we never imagined we would make it to the day of performance, and I think the fact that we did was all down to the expertise of the artists, our relationship of trust with the team of staff who we have worked together with many times on productions, and the cooperation of the theater. We delighted in the everyday theater experience of the curtains opening and closing without a hitch, we were cheered by the appearance of an audience in the theater for the first time in ages, and we shared moving moments and an atmosphere such as we had been unable to feel onscreen. I think the impact of the pandemic on the performing arts centering around theater will continue to be felt for some time, but it has also produced the possibility of discovering hitherto untapped areas like the potential for artistic expression using video and VR. Now is the time, while I face or learn all the things that were shelved because I was too busy, that I want to think about ways for the performing arts and dance to grow and develop going forward, while connecting with a variety of people and sharing knowledge and ideas.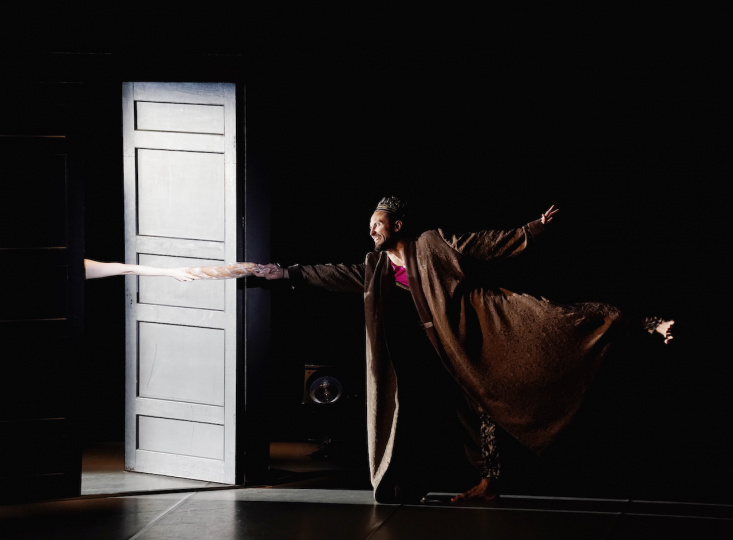 "King Kazu・ma" Choreography: Motoko HIRAYAMA, Dance: Kazuma GLEN, Photo: Hiroyasu DAIDO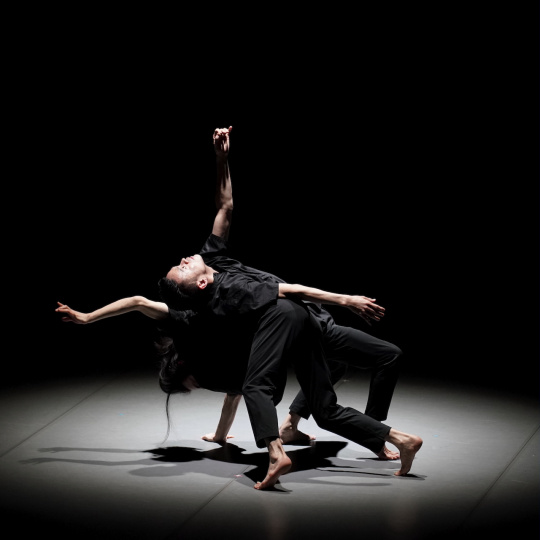 "Taiheki 2021" Choreography: Mamoru SAKATA, Dance: Teita IWABUCHI, Mamoru SAKATA, Photo: Hiroyasu DAIDO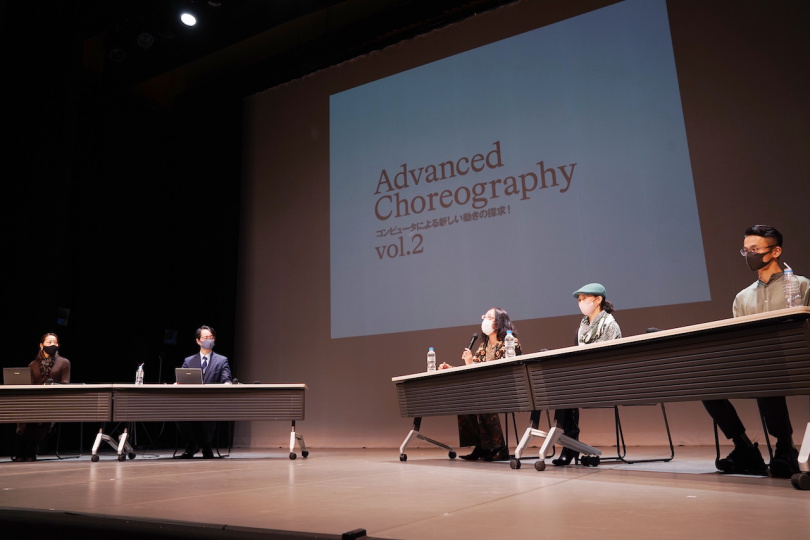 ---

Related articles
Series: Arts, culture and expression in the age of coronavirus